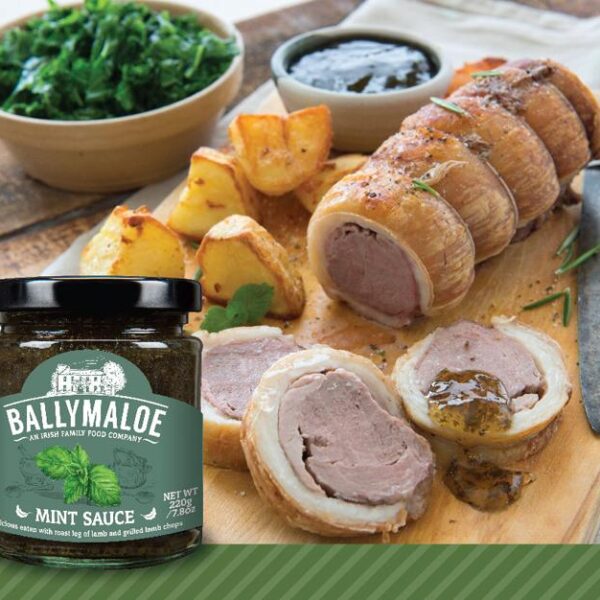 Roast loin of lamb with Ballymaloe Mint Sauce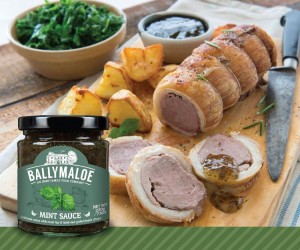 Ingredients:
• Rolled loin of lamb (about 200g/7oz per person)
• Salt and pepper
• Seasonal vegetables
• Roast potatoes
• Ballymaloe Mint Sauce
Method:
Ask your butcher for a rolled loin of lamb.
Heat the oven to 200ºC/400ºF/gas 6.
Season the lamb with salt and freshly ground pepper and place in the oven.
Allow 20—30 minutes per 450g/1lb lamb plus an extra 20 minutes.
Serve with seasonal vegetables, roast potatoes and Ballymaloe Mint Sauce.
Source: Ballymaloe