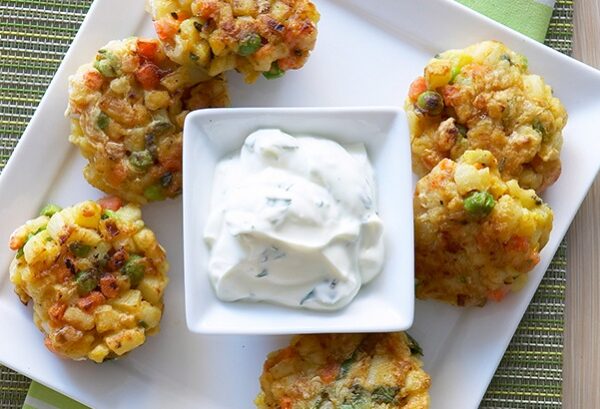 Curried Vegetable Pasties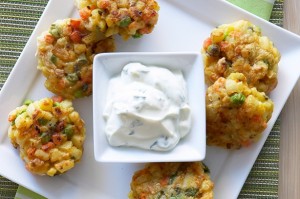 Ingredients
1 tablespoon oil
3 medium potatoes, peeled, finely diced
1 onion, finely chopped
1 medium carrot, peeled, diced
1/2 cup frozen peas
1/2 cup fresh coriander, chopped
1 tablespoon curry powder
2 teaspoons ground cumin
1/2 cup plain flour
1 cup natural yoghurt
Method
Heat oil in a large frying pan on medium.
Cook potatoes, covered for 4-5 mins, stirring occasionally, until tender.
Add onion and carrot. Cook over low heat for 3-5 mins until vegetables are just tender. Remove from heat.
Stir in peas, half the coriander, curry powder and cumin. Cool. Stir in half the flour.
With wet hands, roll tablespoonfuls of mixture into flattened patties. Coat lightly in remaining flour, shaking off excess.
Heat a large frying pan on medium. Spray with oil. Cook patties in 3 batches, for 2-3 mins each side, until golden. Drain on paper towel.