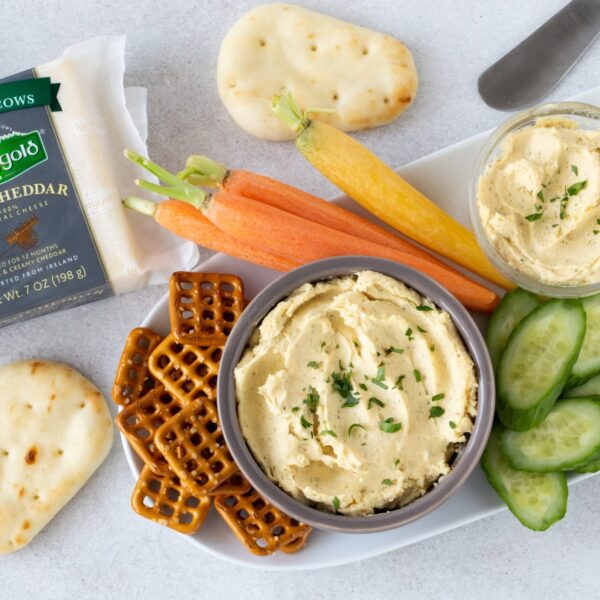 Irish Cheddar Pub Cheese
Ingredients:
8 ounces Kerrygold Aged Cheddar Cheese, shredded Aged Cheddar Cheese
4 ounces cream cheese, softened
1 ½ teaspoons prepared mustard
1 teaspoon dried parsley
1 teaspoon Worcestershire sauce
½ teaspoon prepared horseradish
½ teaspoon ground red pepper
½ teaspoon salt
1 – 3 ounces Irish beer
Method:
1. Place all ingredients except beer in a food processor and process until well combined, stopping to scrape down sides of processor as needed.
2. Stream 1 ounce of beer into processor and mix until completely incorporated.
3. If you desire more of a dip than a spread, mix in the extra beer one ounce at a time until you find the consistency you like.
4. Serve immediately or store covered in fridge. Allow to come to room temperature before serving for best flavor.
Source: Kerrygold USA