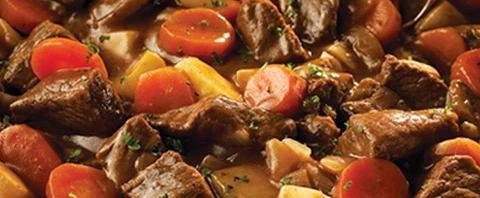 Country Stew
Beef and vegetable stew is a traditional Irish favourite in the colder months.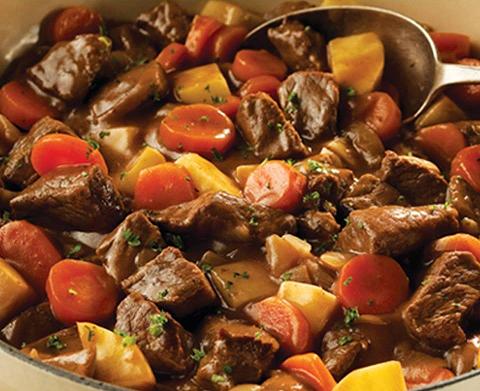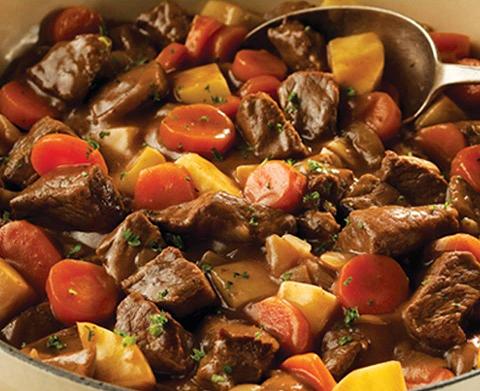 Ingredients:
450g cubed stewing beef
1 tbsp vegetable oil
1 large onion chopped
2 medium potatoes, peeled and chopped
2 medium carrots, sliced
1 packet of Knorr Mealmaker Country Stew
570ml water
Method:
1.In a large pot stirfry the onion until golden. Add the beef and fry until browned. Add the carrots & potatoes.
2.Mix the contents of this packet with the water and add to the pot. Bring to the boil stirring continuously.
3.Cover and simmer very gently, stirring occasionally for 1 1/2-2 hours or until the beef is tender.
4.RECIPE HINT: Instead of using 570ml water use 370ml water and 200ml red wine for extra flavour and aroma.