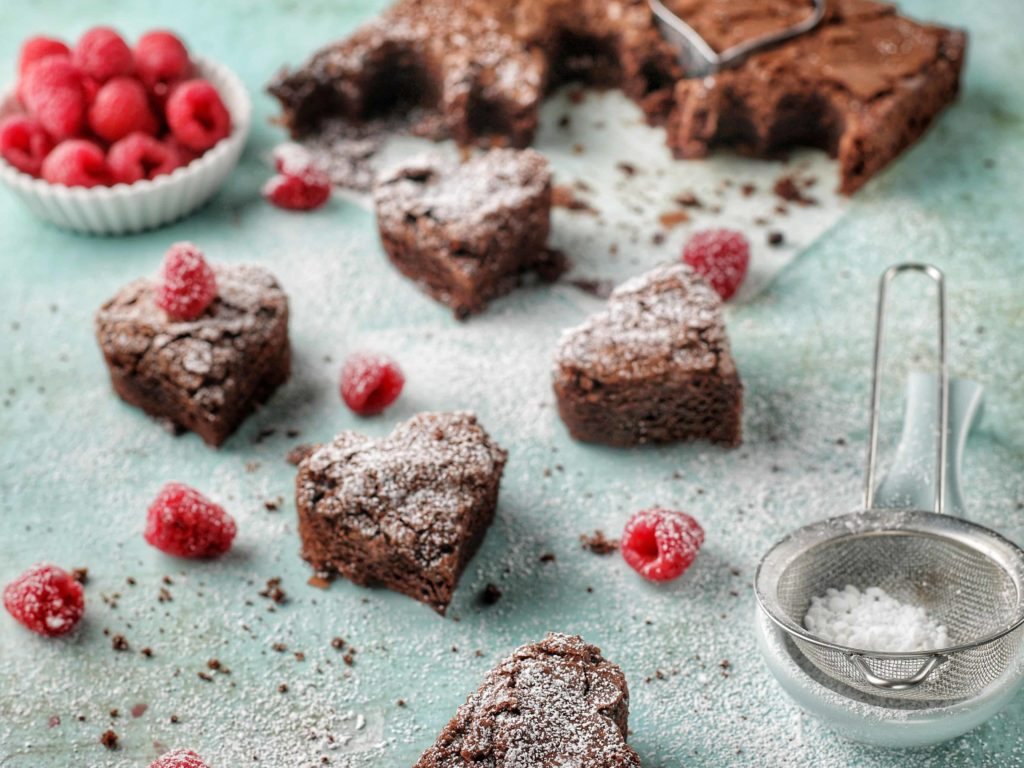 175g/6oz Odlums Cream Plain Flour
200g/7oz Butter or Margarine (room temperature)
125g/4oz Chocolate (at least 60% cocoa)
225g/8oz Caster Sugar
2 teaspoons Vanilla Essence
4 Eggs, beaten
Pinch of Salt
½ teaspoon Baking Powder
Icing Sugar, to dust
1. Preheat oven to 160°C/320°F/Gas 3. Lightly grease an oblong brownie tin 25cm/10″ x 15cm/6″ or a small roasting tin.
2. Melt the butter/margarine and chocolate together over a low heat.
3. Remove from heat, add the sugar and mix well.
4. Add vanilla essence and eggs.
5. Sieve the flour, salt and baking powder together and gently stir into chocolate mixture.
6. Pour into prepared tin and bake for about 40-50 minutes until crusty on top.
7. Remove from oven and allow to cool.
8. Cut into heart shapes using heart shape cutter. Dust lightly with Icing Sugar.
Source: Odlums.ie