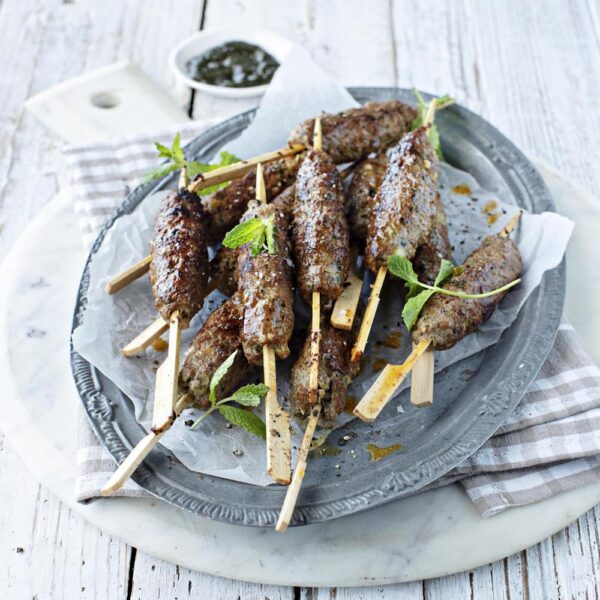 Ballymaloe Mint Lamb Koftas
These tasty koftas are very quick and simple to make. You could prepare a large batch, cook some and save others in the freezer for another time. These will taste even better cooked on a barbecue. They can be prepared a day in advance of cooking them and so are an ideal make ahead meal component. Serve them for lunch or supper with a mint yoghurt dip and stuffed in a pitta pocket with salad. These are gluten-free.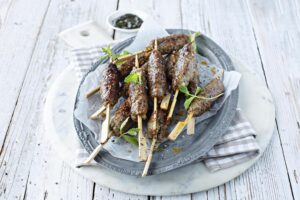 Ingredients:
500g lean lamb mince
2 tbsp Ballymaloe Mint Sauce
1 spring onion, finely chopped
1 garlic clove, crushed
1 tbsp sunflower oil
Sea salt and freshly ground black pepper
Method:
1. For the koftas, mix the Ballymaloe Mint Sauce, spring onion and garlic really well into the lamb mince.
2. Season and shape into 12 even sized cigar shapes before sliding each one onto a wooden skewer.
3. Heat the oil in a large frying pan on a medium heat and fry the koftas for 6-8 minutes, turning regularly, until golden and cooked through.
Makes 12
tip:
Use beef mince instead of lamb mince or a mix of pork and beef would work really well too.
Source: Sharon Hearne Smith