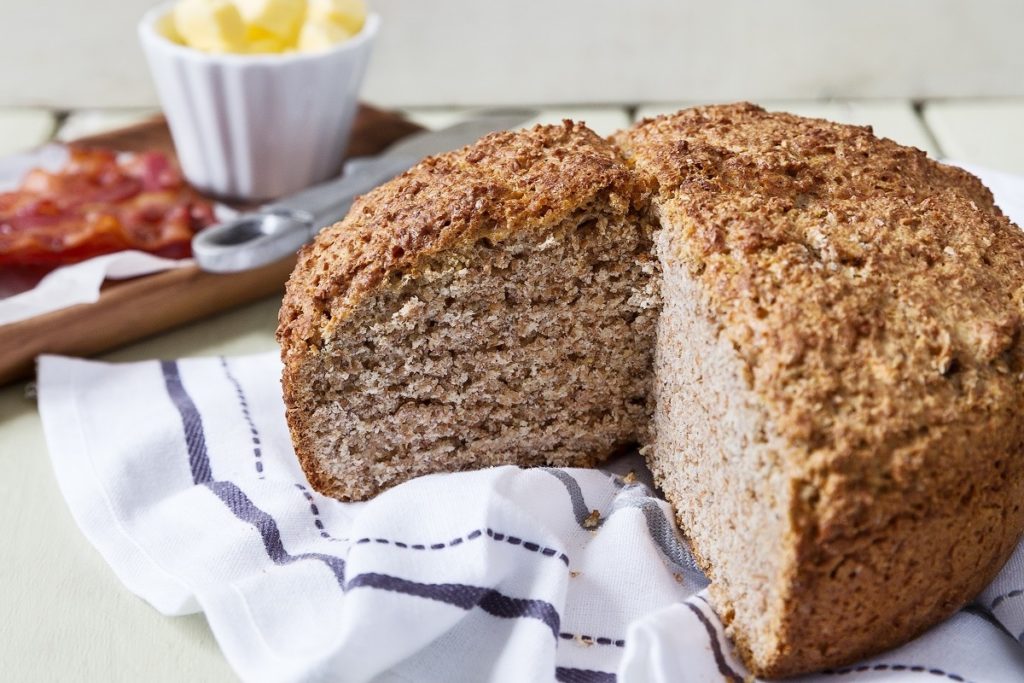 Ingredients:
25g/1 oz Wheat Bran
1 tablespoon Sugar
1 teaspoon Bread Soda
1 Egg, beaten
600ml/1 pt Buttermilk (approx)
Method:
Preheat oven to 200°C/400°F/Gas 6. Lightly grease a casserole dish with a lid.
Put the wholemeal, bran and sugar into a large bowl, sieve in the flour and bread soda.
Rub in the butter, lifting as you do to introduce air to the mixture.
Mix the egg and buttermilk together, then slowly add to the dry ingredients to mix to a soft dough.
Turn onto a floured surface and gently roll.
Transfer to the casserole dish. Place the lid on and place in the centre of the oven.
Bake for about 1 hour until risen and golden brown. The bread will be springy to the touch!
Note
Times may vary according to the size of the casserole dish
Source: Odlums